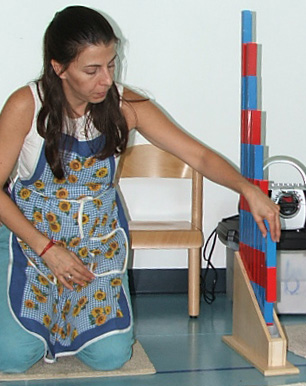 My name is Silvia Borda. I received my AMI Montessori teacher training program in 1986. From my experience with children in different schools in which I have been involved Montessor-lessons.com was born.
I developed different lessons as extensions of the original lessons of Maria Montessori as PDF file format.
Within my services is also developing lessons according to specific needs of an environment.